MBU is here to help
Deciding where you'll spend the next four years of your life is no small decision and can sometimes seem overwhelming. At MBU, we are here to help you navigate this process and get you ready for the plan God has intended for your life. 
Missouri Baptist University follows a test-optional admission policy, allowing you the choice to submit test scores or not. The minimum GPA for freshmen students is 2.5, and for transfer students, it is 2.0. At MBU, we look at every student individually. Even if you don't meet all the requirements, we will still evaluate your application if you believe MBU is the right place for you.
If you do not submit a test score, you will be required to take a placement test. Test scores may be necessary for student-athletes, with eligibility determined by the NAIA Eligibility Center.
For more information, email your admissions counselor or admissions@allergychip.com.
Did you know that Missouri Baptist University also accepts the CLT? This test is now available virtually through remote proctoring. For more information about the CLT, visit here: cltexam.com/home
Plan Your Visit
The MBU campus is something you need to see to believe. So why not come for a visit?
Questions? 
Contact our Admissions Team!
MBU Admissions
Meet Our Team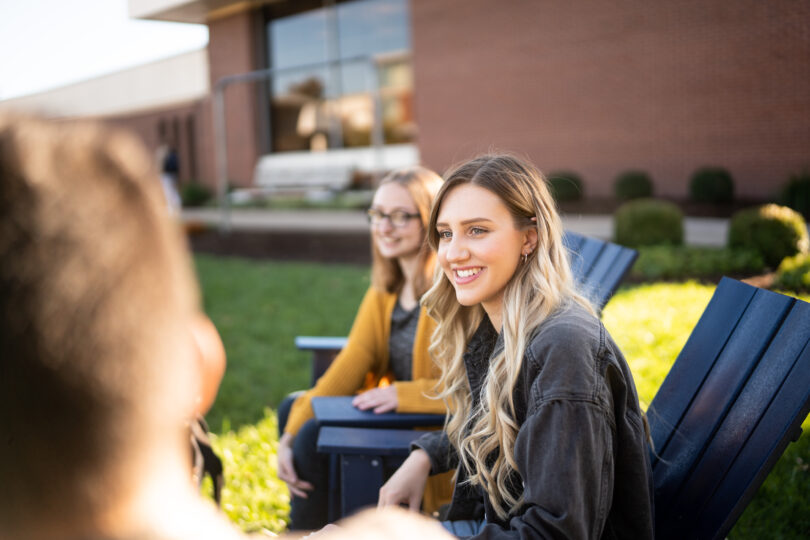 Upcoming Admissions Events
You Belong.
On Campus. Off Campus. Online. At MBU, you're part of a connected, Christian, community.